Features
Process
Specification
Features Tiger TMT

Africa's Premier Iron Rods

SOLID BONDING
Computerized rib pattern of Tiger TMT guarantees perfect bonding with concrete ensuring peace of mind for you and your family
HIGHER TEMPERATURE RESISTANCE
The chemical and physical properties of Tiger TMT ensure that the rods withstand higher temperatures in case of fire
SUPERIOR STRENGTH AND DUCTILITY
Tiger TMT rods are produced with yield strength higher than American standards
HIGHER RESISTANCE TO EARTHQUAKES
Tiger TMT's chemical properties allow better absorption of extreme stress when there are intense vibrations
MORE SAVINGS
Using Tiger TMT allows you to save more than 10% of the amount of steel needed compared to other brands
Tiger TMT aligned with American standards is available in all sizes.

Tiger TMT, because of its proven strength has become a trusted brand in the Nigerian market. We are committed to providing the best quality iron rods while comforming to international standards.
Manufacturing Process: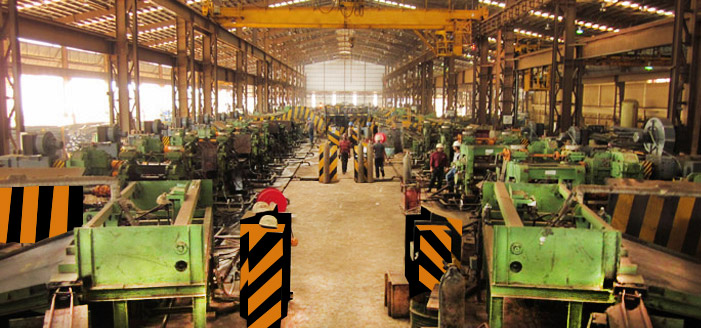 Tiger is a Thermo-Mechanically-Treated (TMT) rebar.
"Tiger TMT" is rolled from high quality low carbon (below 0.24%) billets. BOF refined liquid steel is routed through a PLC controlled LRF before being cast into billets on a continuous caster.
These high quality billets are heated in a PLC controlled fully automatic reheating furnace and then passed through a continuous, centrally controlled, fully automatic state of the art rolling mill. Adhering to the international practices of rolling, the mill applies very gradual sectional reduction and accurate temperature control of rolled stock, thus ensuring very consistent product quality.
Tiger being a TMT bar, gets water quenched immediately after exiting last strands of finishing rolls. Water flow and related parameters to this quenching box along with the stock speed are kept under strict control with the help of a PLC controlled closed loop system. This ensures consistency in product quality.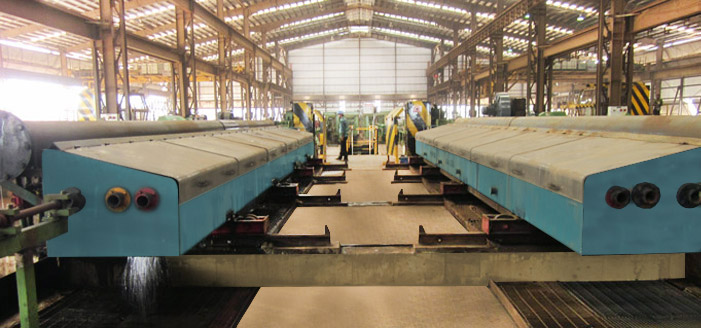 Microstructure transformation during quenching and subsequent cooling process ensures a gradual change from the surface to the core of the rebar. Theo outer layer is very tough and strong whereas central layer is softer and more flexible.
Quality Assurance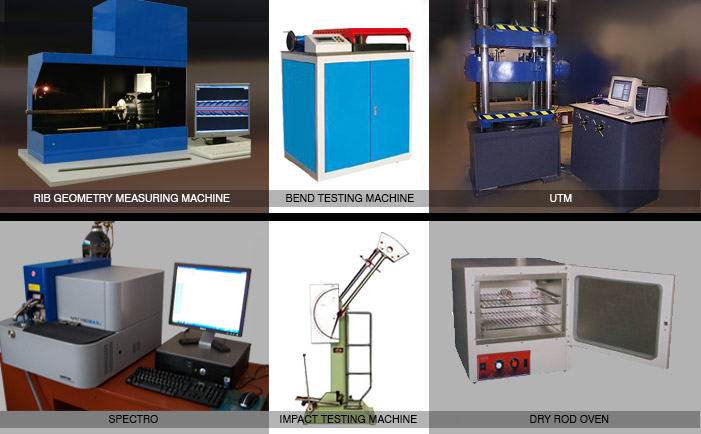 African Foundries' lab is equipped with all necessary facilities to conduct in house testing of Tiger TMT during the production process.
Tiger TMT is subjected to all necessary mechanical and chemical tests to confirm quality on a regular basis.
Tiger TMT rebars are supplied with necessary test certificates for mechanical and chemical properties on demand.
Tiger TMT is aligned with American standard and is available in all sizes
Tiger TMT is a Trusted Brand in Nigeria. Tiger TMT is committed to ensuring quality always.
| Chemical Composition | Tiger TMT |
| --- | --- |
| % Carbon | 0.27 Max |
| % Silicon | 0.35 Max |
| % Manganese | 0.50 Min |
| % Sulphur | 0.05 Max |
| % Phosphorus | 0.055 Max |
| Mechanical Properties | |
| Yield Stress (N/mm2) | 500 Min |
| Tensile Strength (N/mm2) | 575 Min |
| % Elongation (at fracture) | 14% Min |
| Weight Tol % | As per standard |